Robust ocean freight solutions tailored to meet your ocean freight needs.
Ocean freight is the life-blood of global commerce. In 2019, 226 million container moves traversed the globe, carrying cargo valued at over $12 trillion. This is more than the combined GDPs of Japan, Germany and India, the world's 3rd, 4th and 5th largest economies. From Shanghai, to Mumbai to Los Angeles, international trade continues to shrink the globe for even the casual shipper, allowing access to suppliers and buyers all over the world. Ocean freight is the most commonly used and least expensive method of international transportation, so if you are looking to ship that container of sold goods to Accra or Auckland, Transmodal has you covered.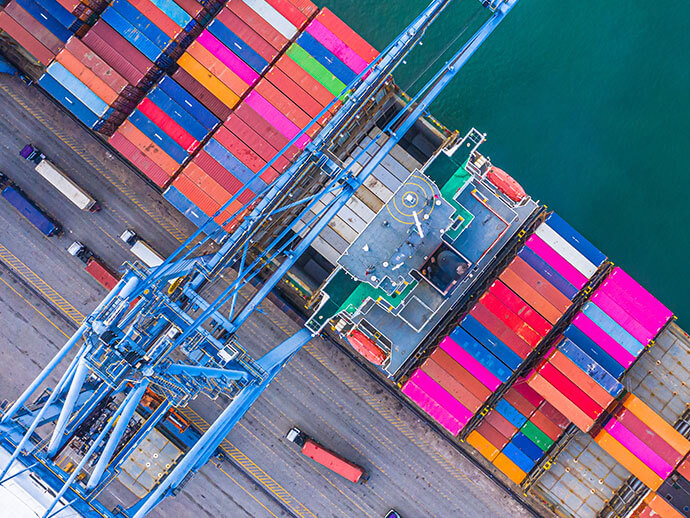 For over 25 years, Transmodal has been a licensed Non-Vessel Operating Common Carrier (NVOCC), recognized by both the U.S. Federal Maritime Commission (FMC) and Peoples Republic of China Ministry of Transportation (MOT). By leveraging our long-standing relationships with the leading global carriers, we provide our clients with:
Carrier & Alliance Flexibility
Access to hundreds of ocean loading ports and thousands of inland terminals, globally
Multiple sailing options to fit your schedule or preferred carrier
Different service tiers to manage your expectations
For Transmodal, our clients have always been our priority. We work with you closely at every step with transparency, flexibility, accountability, and up-to-date industry expertise. We work hard to limit surprises and always resolve any issues in real-time.
Ocean Freight Services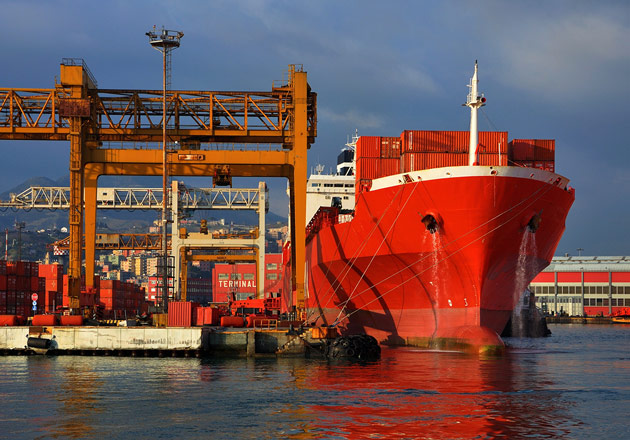 Full Container Load (FCL)
Port to Port
Port to Door
Dry Containers
Temperature Controlled Containers
Out of Gauge (OOG)
Other specialized equipment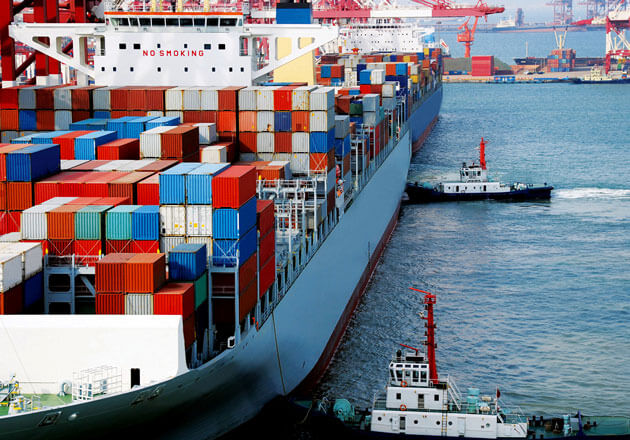 Less than Container Load (LCL)
Container Freight Station to Container Freight Station (CFS to CFS)
CFS to Door
Multiple weekly fixed sailings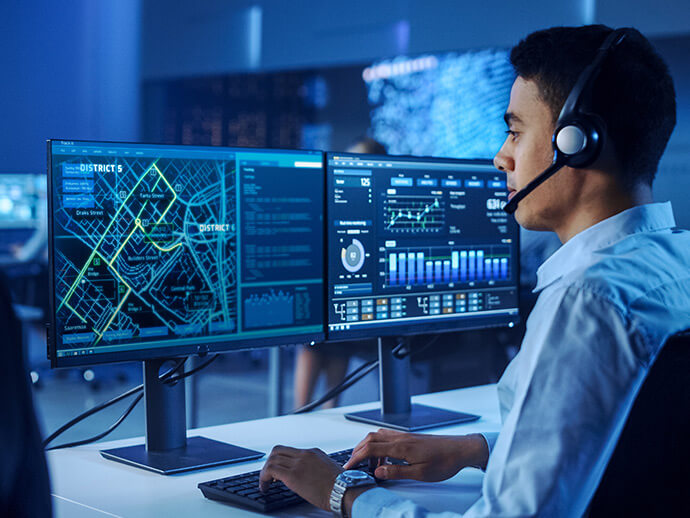 Ocean Forwarding & Management
Transmodal has spent years building successful partnerships in key geographies. Our global network spans over 300 offices in 57 countries, and continues to grow. In addition to just getting your cargo on a boat, we can also provide ocean freight forwarding services that include:
Origin Logistics, including consolidation and transportation to the port of export
Destination Logistics, including final mile delivery to you or your foreign customer
Booking & Carrier Management
Letters of Credit
Document Legalization
In-Bond shipments
Trade shows or conventions
Whatever your ocean transportation needs, Transmodal is your trusted partner.